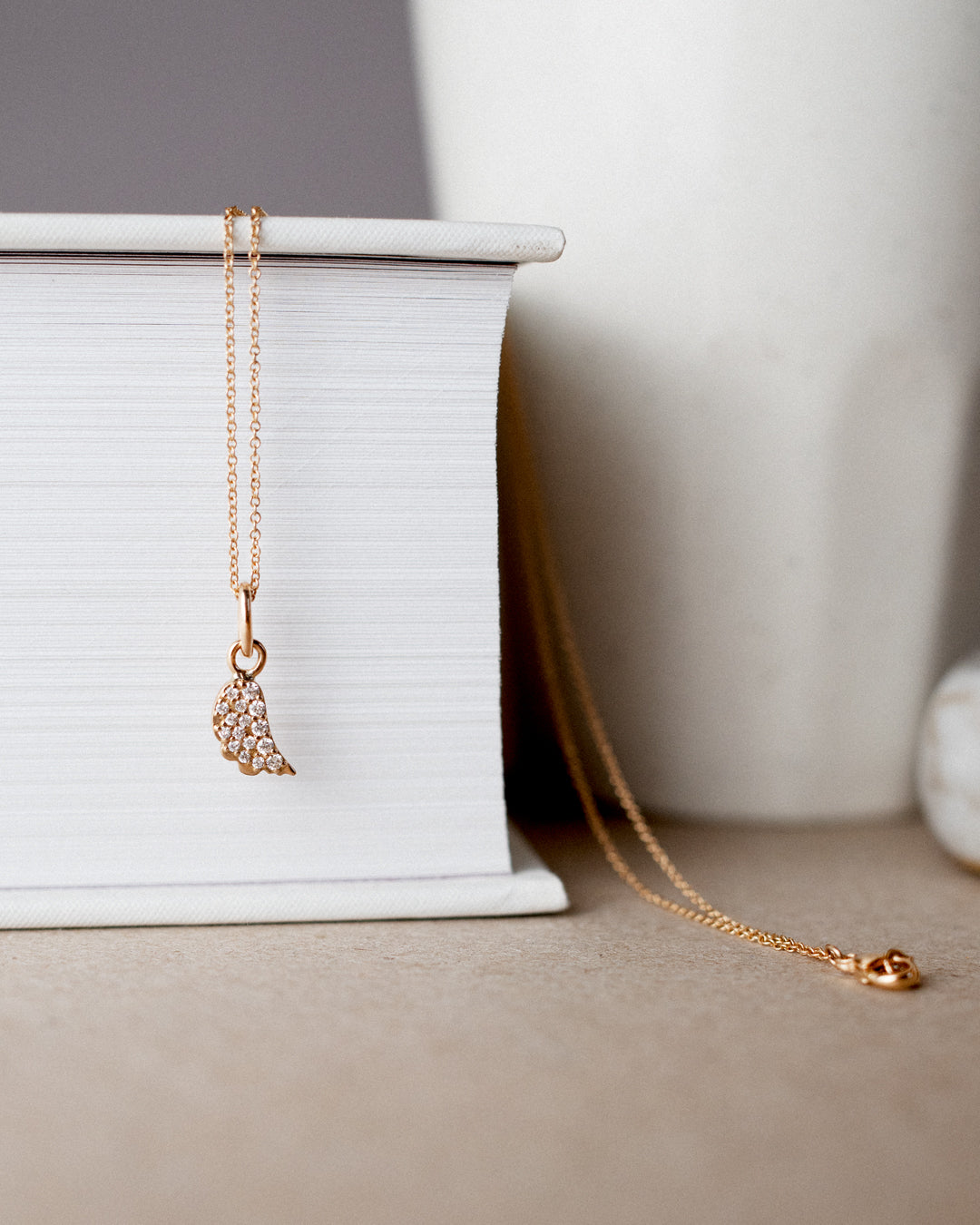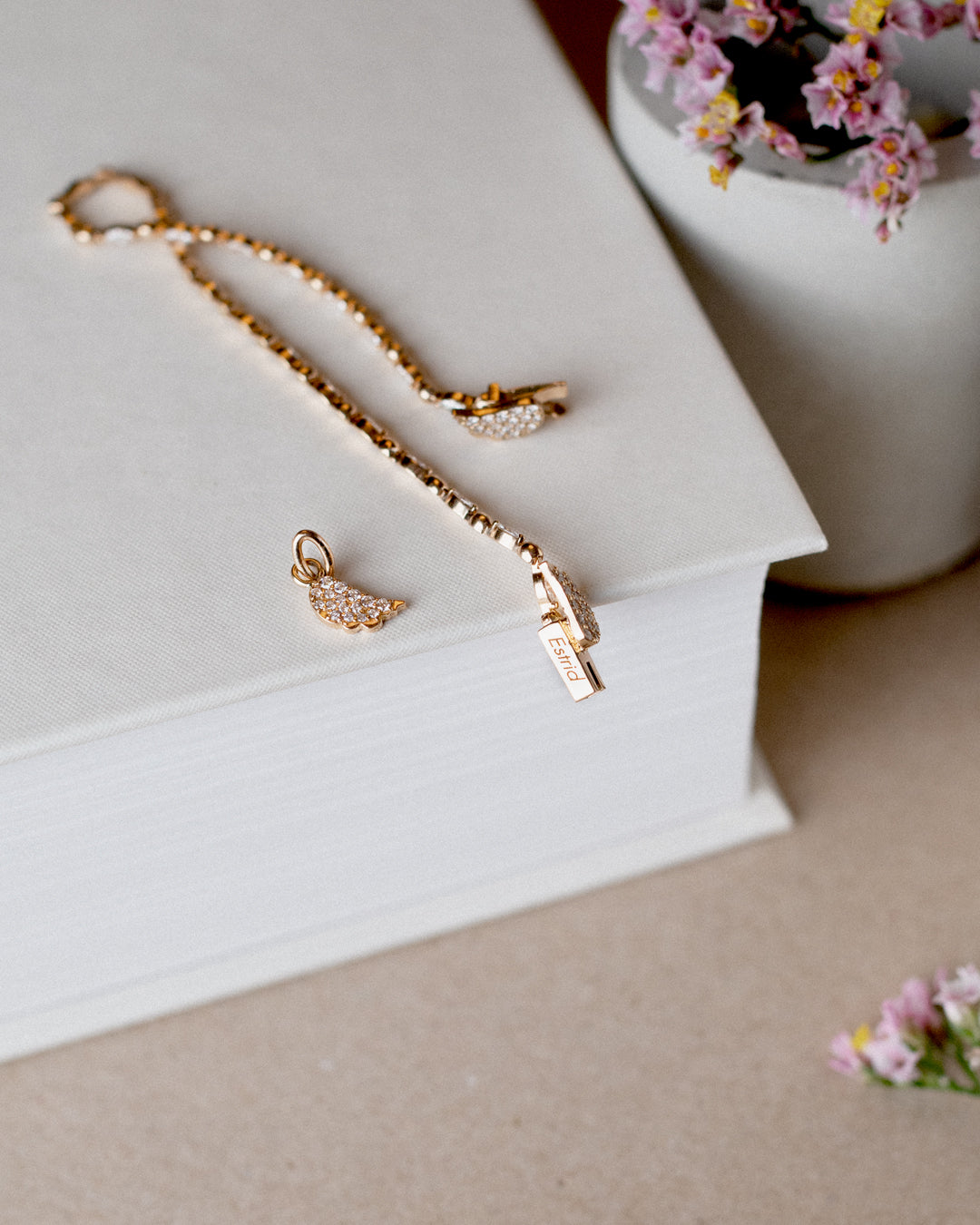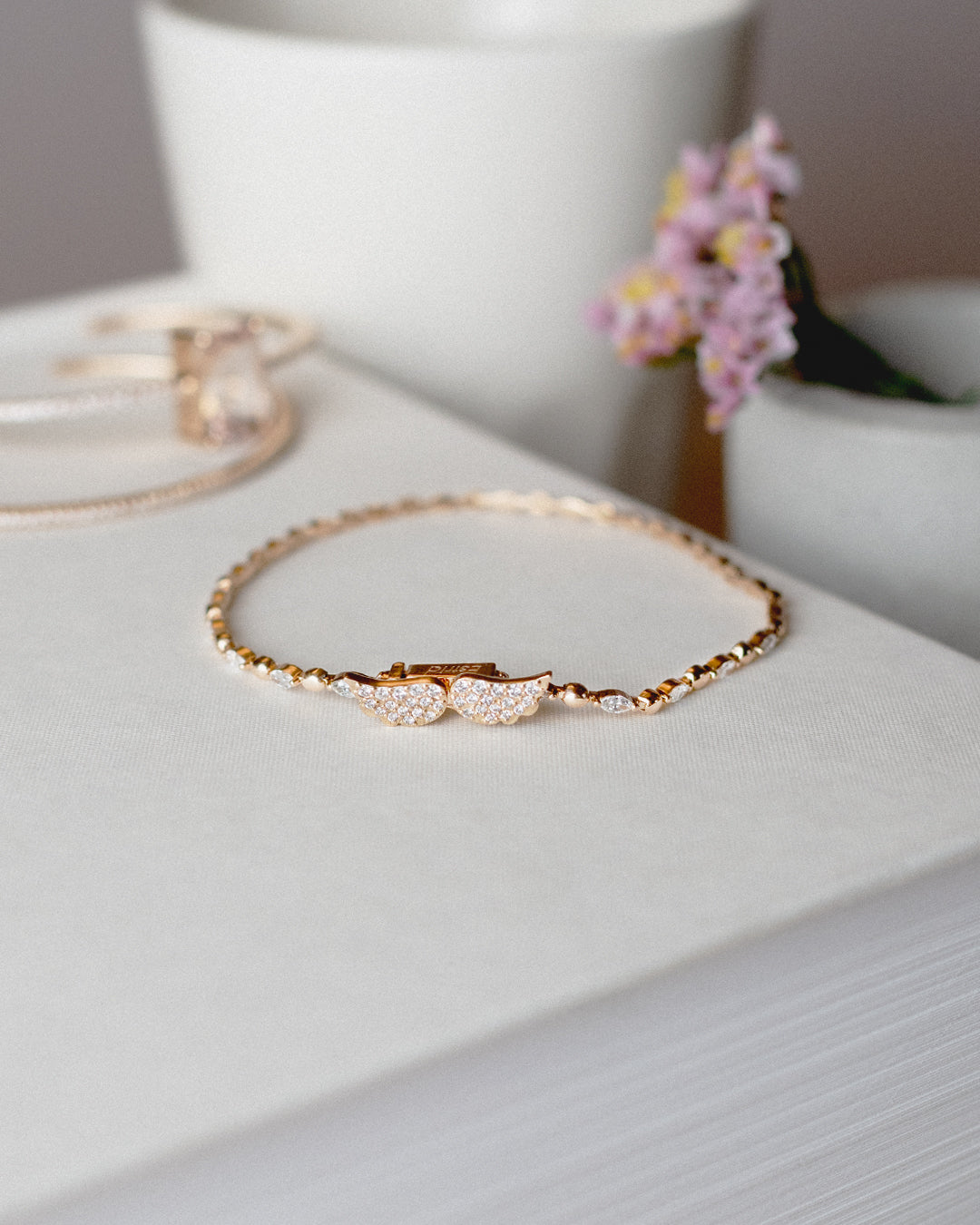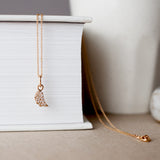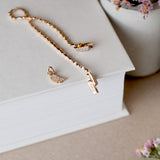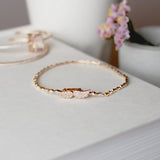 Estrid's Diamond Angel Pendant
Need help finding your perfect ring size?
---
Daughter · Mom · Grandmother
For the past four months, we have been working on this custom jewelry symbolizing the love between a daughter, a mother and a grandmother. A bracelet where every detail has a certain meaning to it. Now worn by a girl who basically never wears jewelry.
I got a request from a grandmother to create a bracelet for her daughter - the mother of a little girl named Estrid.

The precondition?

That the bracelet should be able to:
1) be worn everyday
2) include the symbol of an angel
3) include the number 20 000

Estrid's mother Elsa wanted a "soft" bracelet (so not a bangle) - and what kind of floating bracelet is sturdy enough to be worn everyday, for many many years? A tennis bracelet!

So we created this custom tennis bracelet with 22 marquise-cut diamonds and hand-drawn, diamond-studded angel wings as a lock. The marquise diamonds not only symbolize a strong, beautiful woman - but they also include the 20 diamonds for Estrid, and 1 diamond each for the mother and the grandmother.
Using the hand-drawn angel wing, we also created a little angel pendant that is now hanging around the neck of Estrid's grandmother ❤️, the woman requesting this custom order. Both the bracelet and the pendant is engraved with the name Estrid. ❥

Elsa, I wish you and your daughter Estrid all the love in the world on your exciting journey! 
Thank you for letting me and the team create these pieces.
Love Cecilia
#AngelmanSyndromeAwareness ❥
This bracelet and pendant was created in 2022-2023. 
Made in Sweden from recycled 18K gold and natural, conflict-free diamonds. 
*After creating this piece, I asked the Elsa and her mother if I could continue using Estrid's Angel Wing symbol in other Mumbaistockholm jewelry pieces, and they kindly said yes. That is why you now see the little Angel Wing in other Mumbaistockholm pieces. 
---
Estrid's Diamond Angel Pendant
Size & Fit

Free Sizing Kit

Ensuring your perfect fit, effortlessly. Simply add it to your cart at no extra cost!

Perfect Fit Promise

Once in your hands, this ring offers the flexibility to fine-tune its size for a perfect fit.
Production and Delivery

Crafted with Care

Kindly allow 6-7 weeks for our artisans to handcraft your unique piece in our studio.

Special Date in Mind?

Should you have a particular date you're aiming for, kindly mention it in the text box during checkout. While we strive for perfection, please understand that we cannot guarantee delivery on that exact date.

Final Touch of Luxury

Please note, all mumbaistockholm jewelry pieces are final sale, embodying our commitment to crafting timeless treasures.