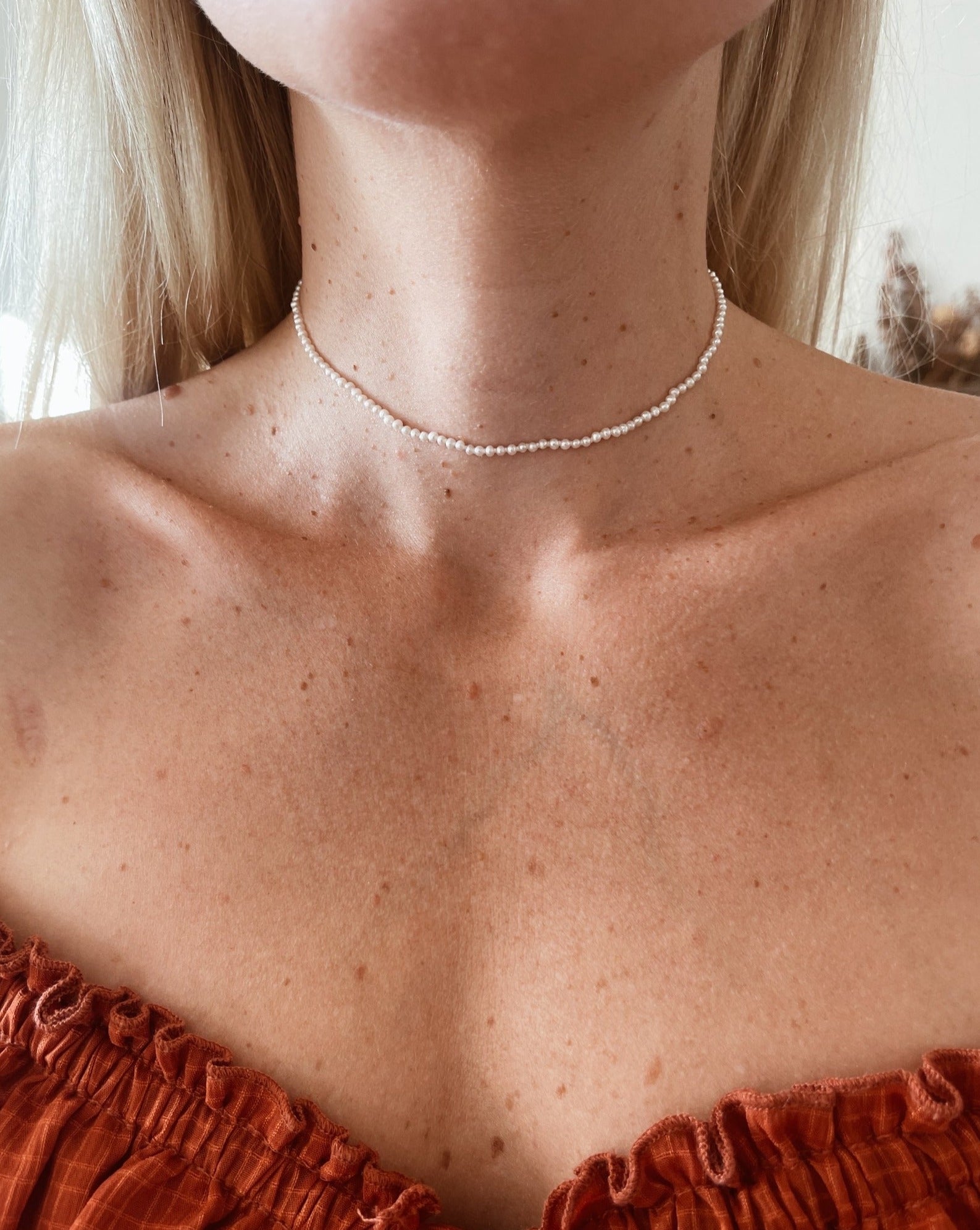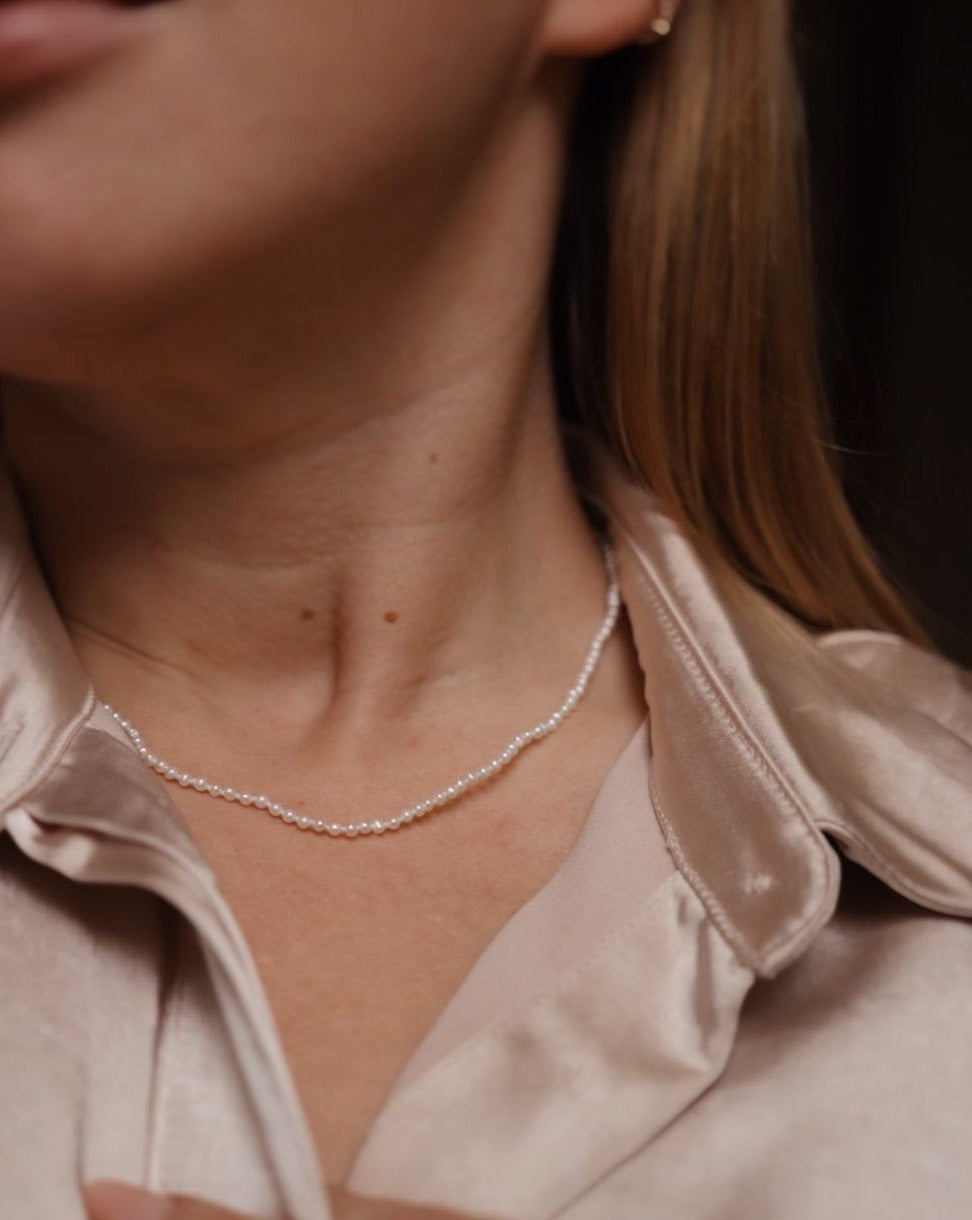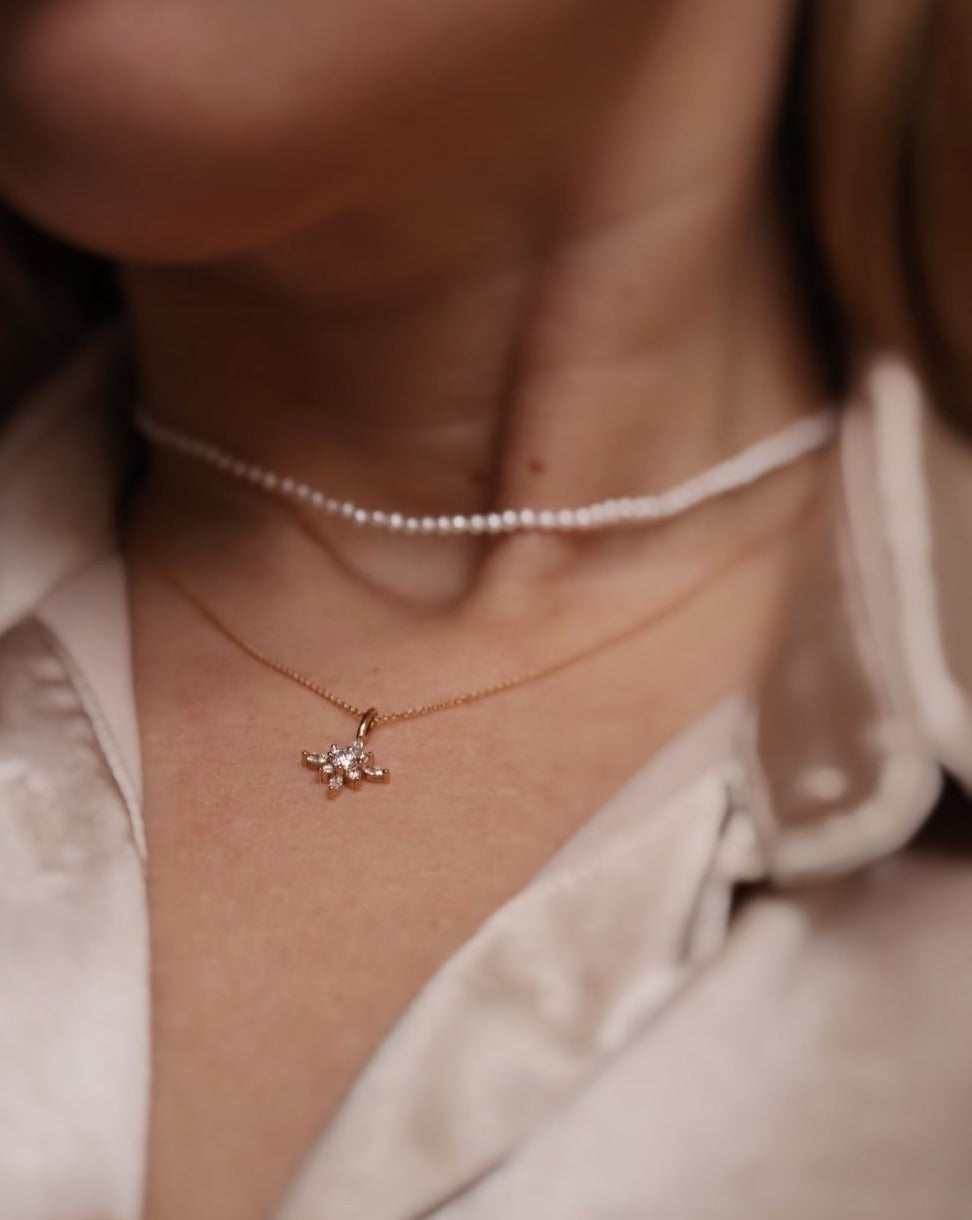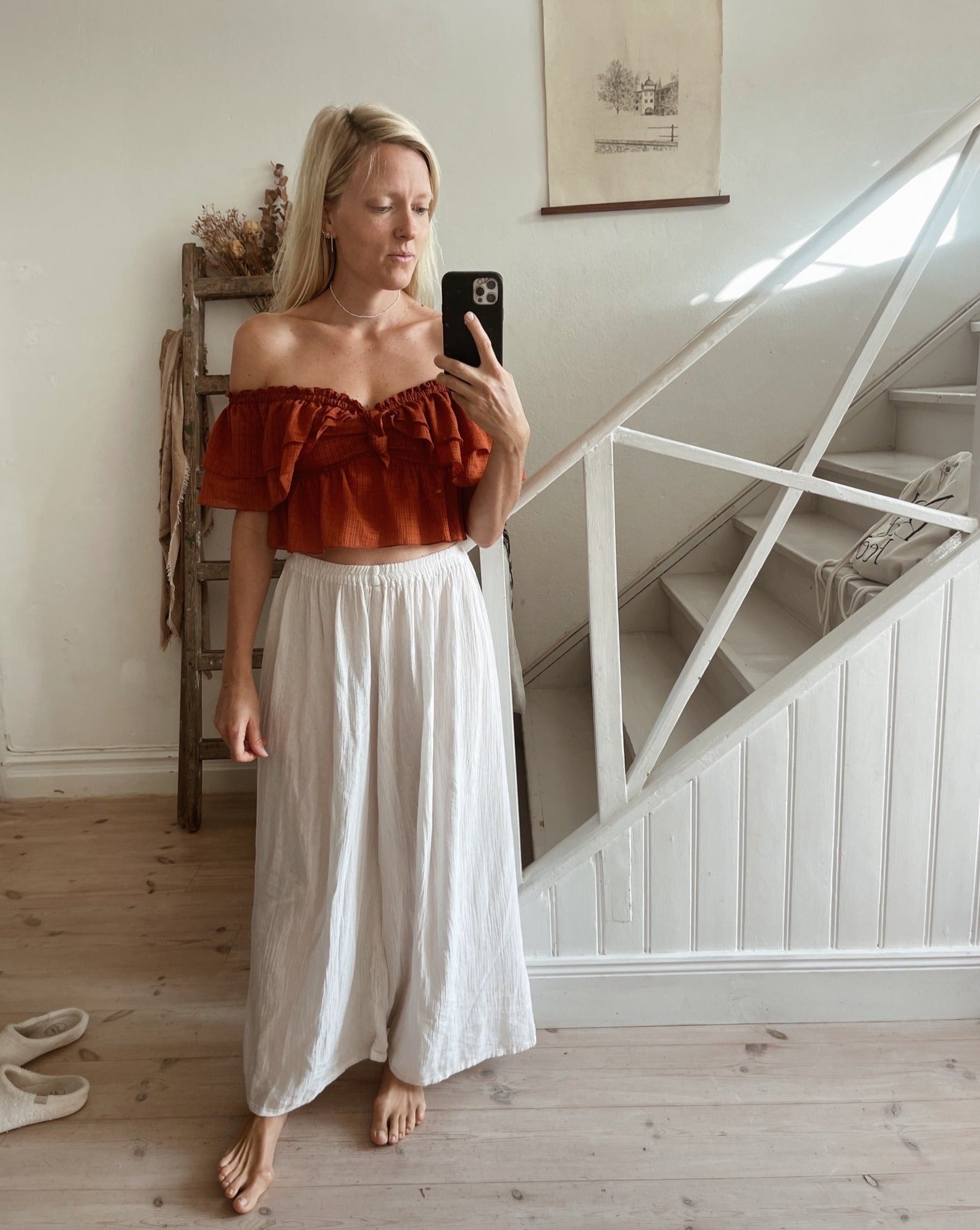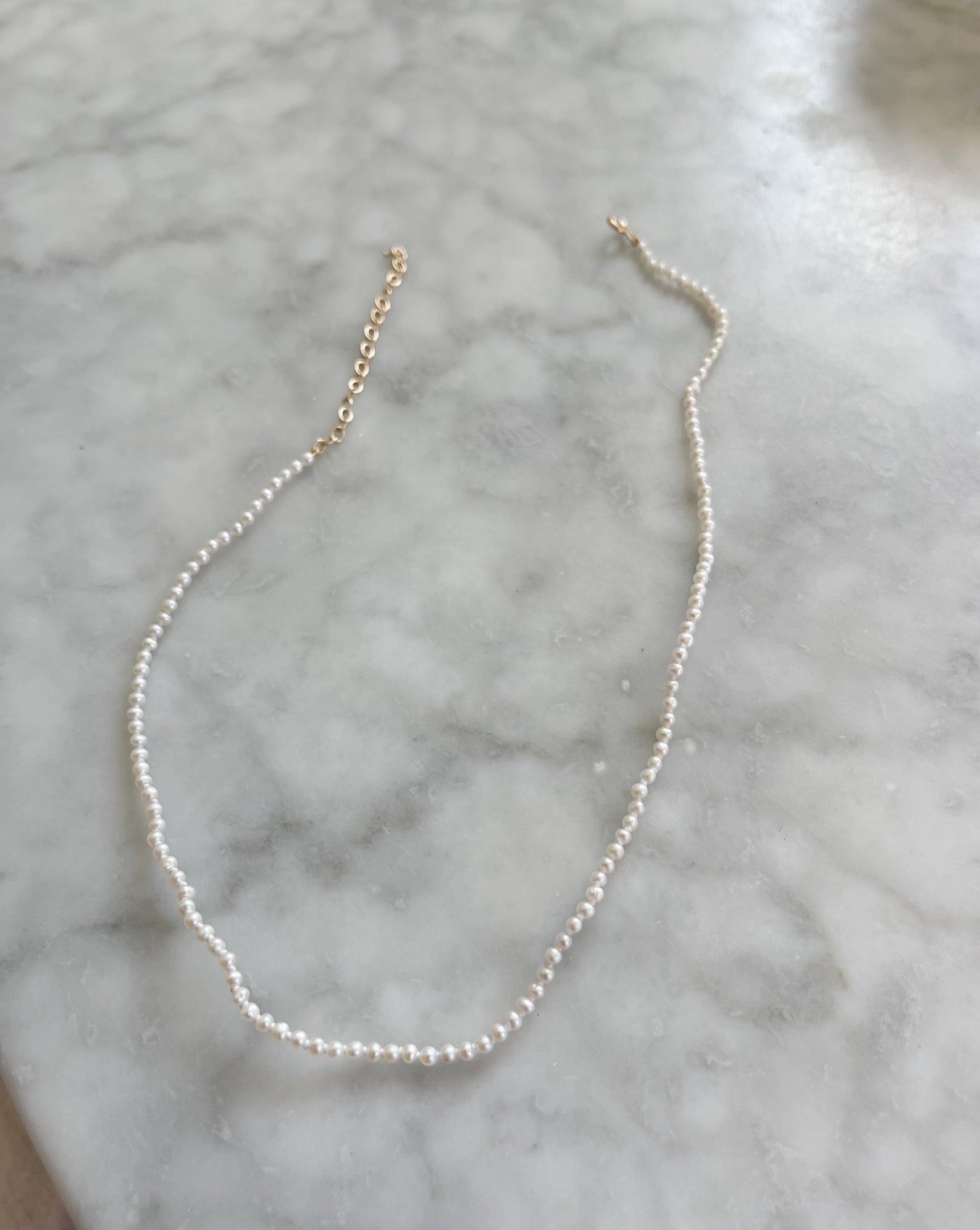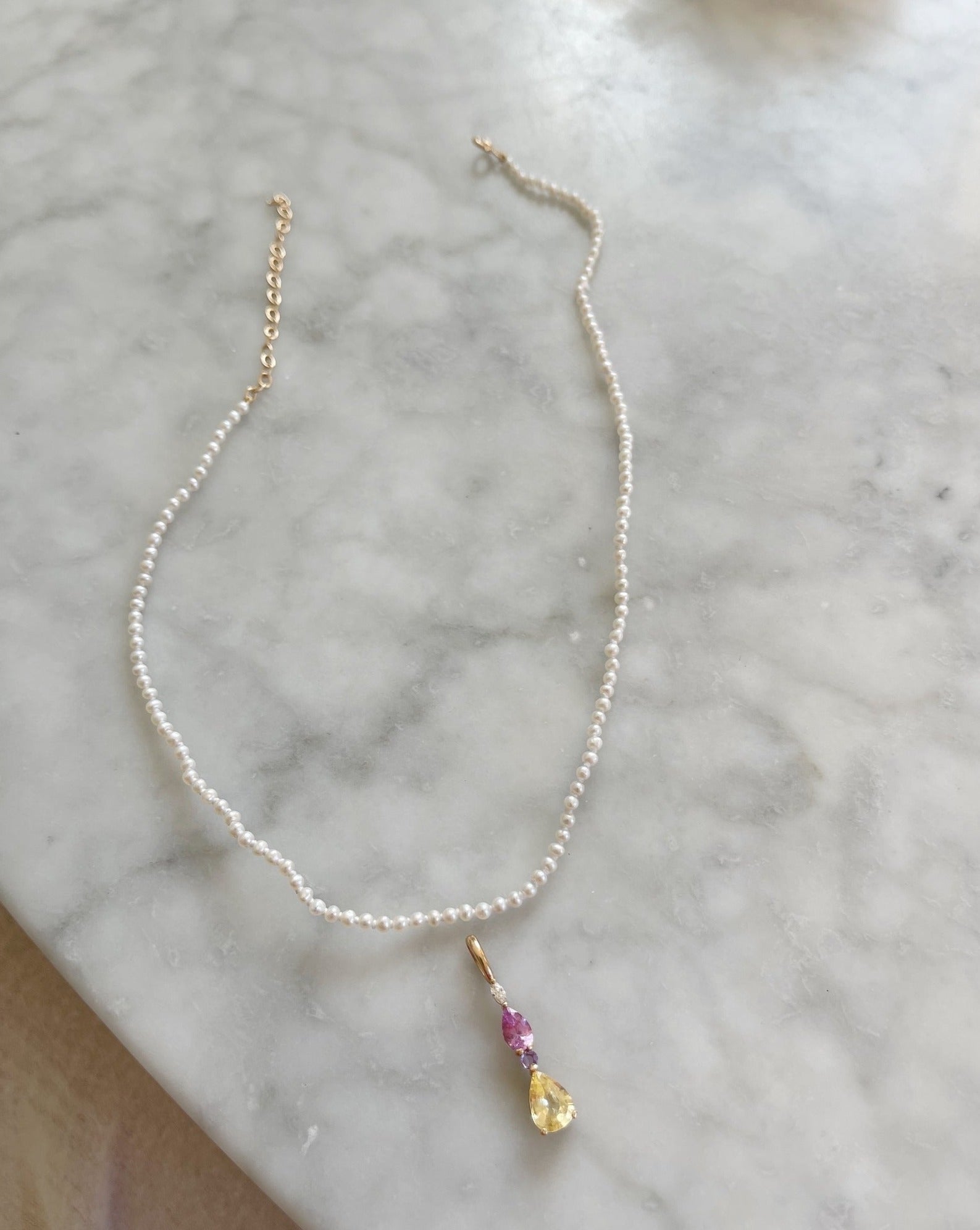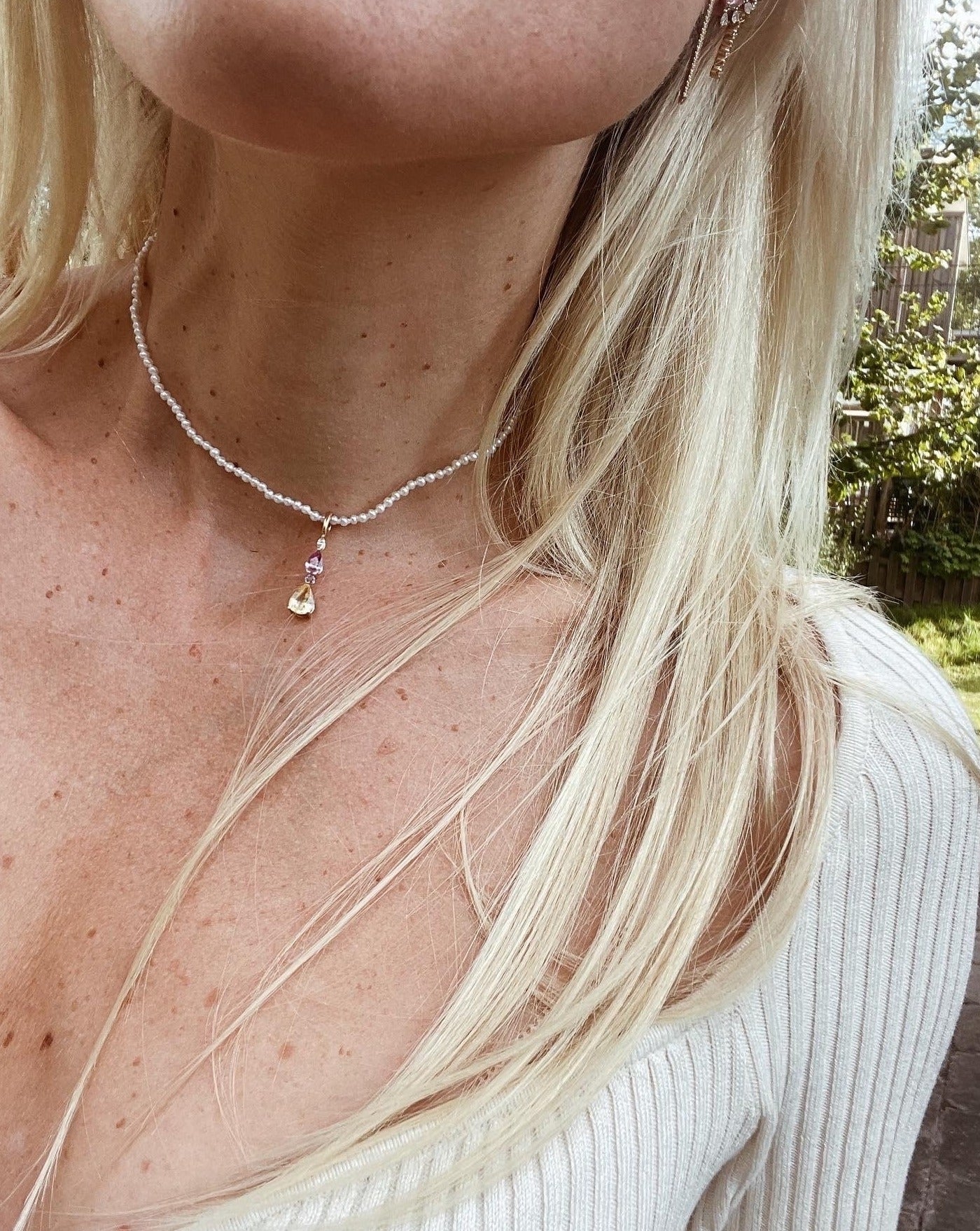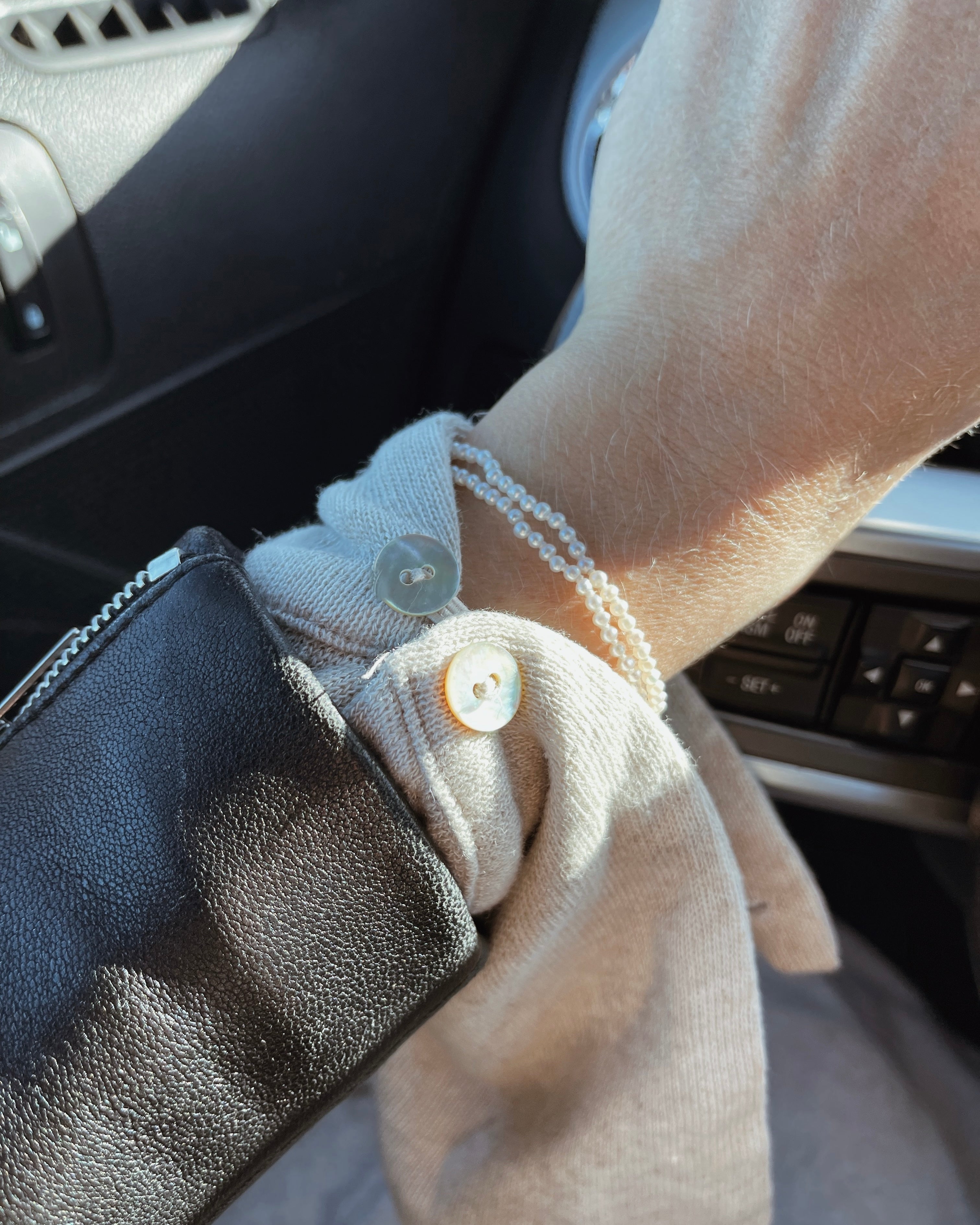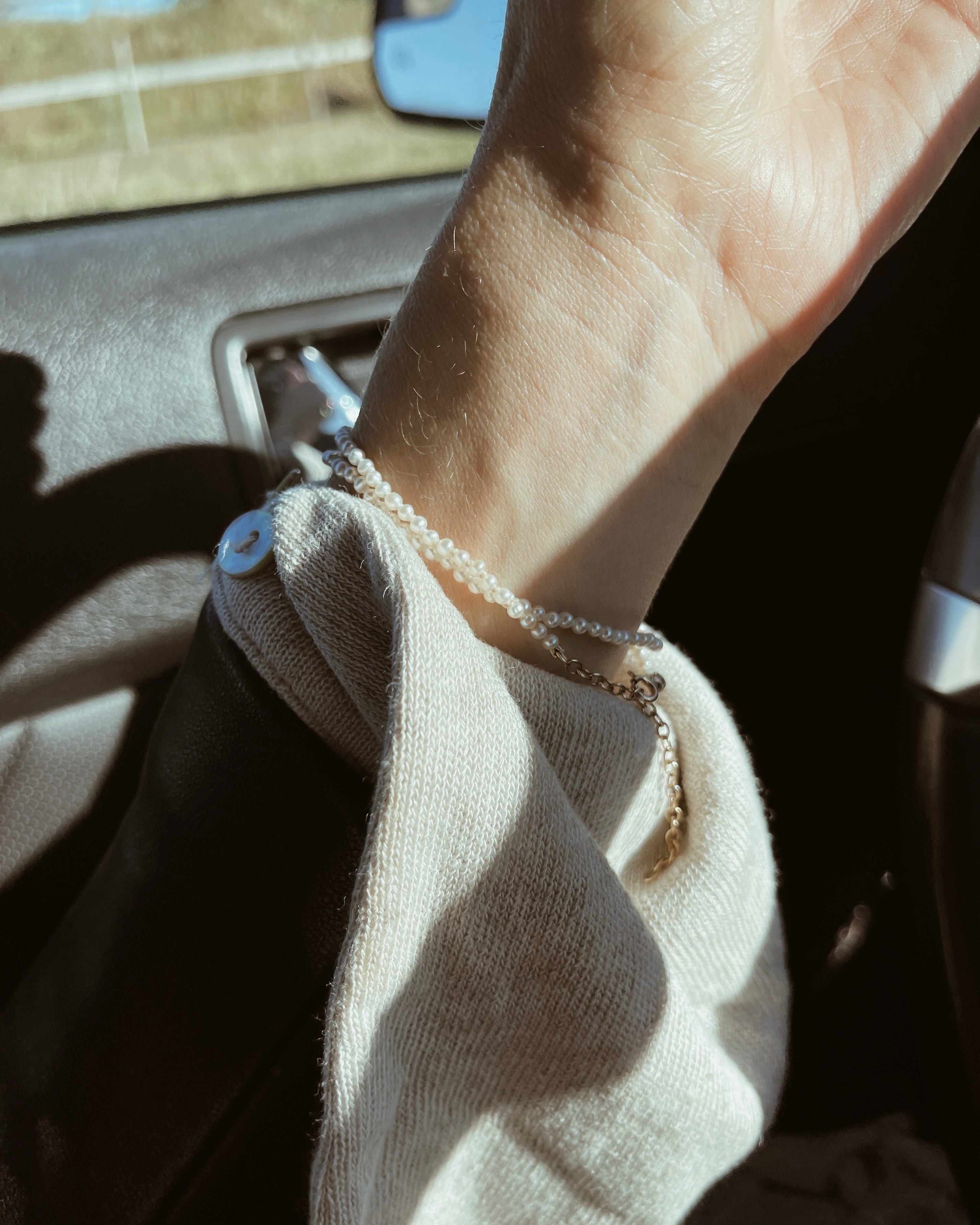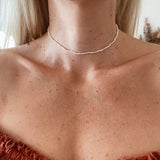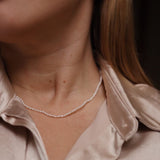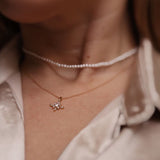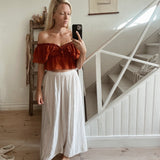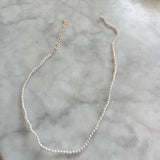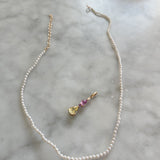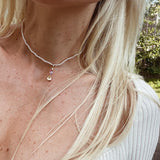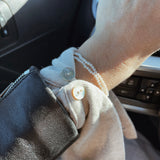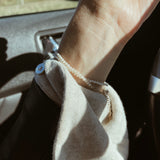 Olga's Tiny Freshwater Pearl Necklace
Need help finding your perfect ring size?
---
Why you'll love it
An absolutely beautiful necklace made with tiny freshwater pearls. 🐚
It's our very first pearl necklace and I feel like a princess every time I put it on! I now understand why soo many of you love pearls! Everytime we've been talking pearls at Smyckespodden podcast it's become many's new favourite episode. I decided to name it after the first customer who purchased this necklace! Her name is Olga. /Love Cecilia 
The necklace is tied with knots inbetween each pearl! This is important for the pearls not to touch each other. 
Did you know that pearl necklaces are all wonky when they are newly thread? The small knots between each pearl will loosen up from the warmth and moist of the skin after you've worn it a couple of times ✨. (On the pictures the necklace is newly thread!)
Styling tip:
1. Hang a pendant on it! On the picture I put a multicolored sapphire pendant as a jewel. Please note that the pendant is one-of-a-kind and not included.  
2. Tie it double around your wrist as a bracelet! 
About Pearls 
Pearls are a completely natural material and are what is called an organic gemstone. An organic gemstone is made by another living organism. In the case of pearls, it means a clam, an oyster or a shell. 🐚
Pearls are more delicate than the mineral gemstones we use (such as diamonds, sapphires, tourmalines, aquamarines, morganites, topazes etc) and you must never shower with your pearls on! Pearls don't handle chemicals, perfume or cleaning products well. What usually goes for pearls is: "Get ready, then put on your pearls!" 
You can swim in the sea and you can wear it in the shower as long as it only comes in contact with water (and no cleaning products such as schampoo, conditioner or soap). Should you forget it one time it's fine. But pearls can't handle exposure to chemicals in the long run!
Details
Made in Sweden from 100% recycled 18K gold and 2,5 mm freshwater pearls. 
The necklace is tied with a knot inbetween each pearl. This is important for the pearls not to touch each other.
Size and Fit
The gold chain is 6 cm, which means that each size can be adjusted up and down with 6 cm. 
The necklace is designed to be worn as a short necklace or a choker. For standard necklace length, please choose one size up. 
Production and Delivery
Please write in the red box if this is a Christmas order or not! The last day to place your Christmas Order is Nov 25. 
For other orders:
Please allow 4-7 weeks for your jewelry to be crafted in our studio.
If you have a specific date in mind (after dec 24), please write this in the text box for special instructions in the shopping cart and we will do our best to accommodate this.
Return Policy During Christmas

All mumbaistockholm jewelry are final sale. That is because all our jewelry are made-to-order for you.
We understand that with gifts, it might be difficult to get the style right. Therefore, we offer free exchange for another piece in our collection for all Christmas orders when you contact us at the latest Jan 10 2024! Please note that we don't offer returns for a refund. 
---
Olga's Tiny Freshwater Pearl Necklace
Size & Fit

Free Sizing Kit

Ensuring your perfect fit, effortlessly. Simply add it to your cart at no extra cost!

Perfect Fit Promise

Once in your hands, this ring offers the flexibility to fine-tune its size for a perfect fit.
Production and Delivery

Crafted with Care

Kindly allow 6-7 weeks for our artisans to handcraft your unique piece in our studio.

Special Date in Mind?

Should you have a particular date you're aiming for, kindly mention it in the text box during checkout. While we strive for perfection, please understand that we cannot guarantee delivery on that exact date.

Final Touch of Luxury

Please note, all mumbaistockholm jewelry pieces are final sale, embodying our commitment to crafting timeless treasures.