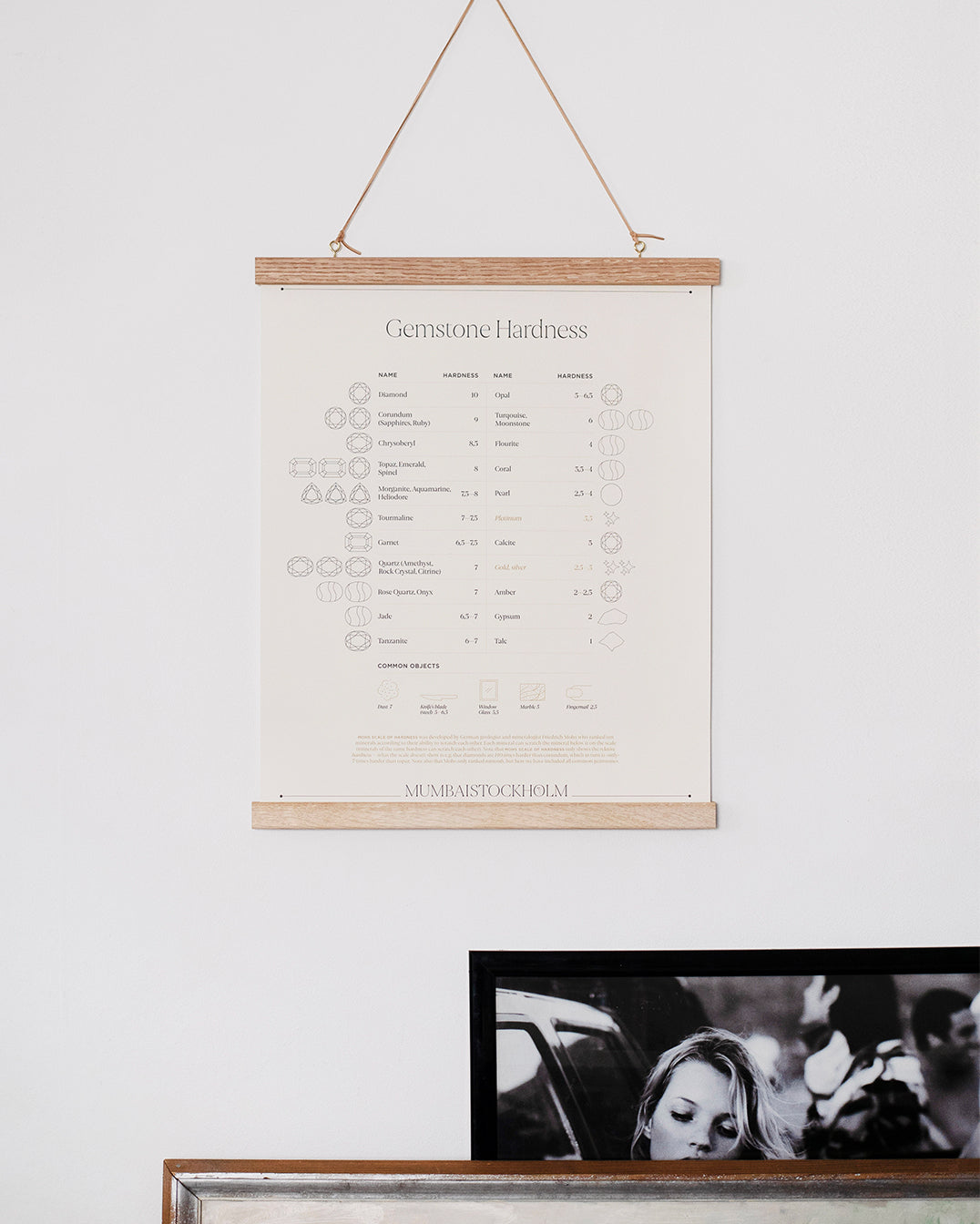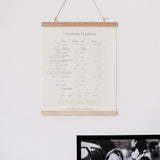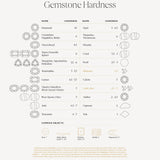 Gemstone Poster - Moh's Scale of Hardness
---
Why you'll love it
A beautiful addition to your home, which we promise will be a conversation starter! 
See it as an aesthetic source of knowledge that will guide you in the world of gemstones.  
About Moh's Scale of Hardness: 
This scale was developed by German geologist and mineralogist Friedrich Mohs who ranked ten minerals according to their ability to scratch each other. Each mineral can scratch the mineral below it on the scale (minerals of the same hardness can also scratch each other).
On this poster, we also included the hardness of common materials such as marble and dust to show the hardness of gemstones in comparison to these! 
We can guarantee that this poster will be a discussion topic in your home 
Details about the poster

This poster is made in a small printing house in Vasastan, Stockholm.
It measures 40x50 cm.
The colour is antique white.  
Details about the frame

The frame is made from oak wood and measures 41 cm, so you have a decorative free space of 0,5 cm on each side. It is a magnetic frame that is easy to take on and off. Attached to the frame is two loop screws with a light brown faux suede band to tie. 
Shipping 

This poster is printed as per-your-order and the printing + shipping time is approx 1 week for Swedish orders. For international orders, prepare for a few extra days for shipping. 
---
Gemstone Poster - Moh's Scale of Hardness
Size & Fit

Free Sizing Kit

Ensuring your perfect fit, effortlessly. Simply add it to your cart at no extra cost!

Perfect Fit Promise

Once in your hands, this ring offers the flexibility to fine-tune its size for a perfect fit.
Production and Delivery

Crafted with Care

Kindly allow 6-7 weeks for our artisans to handcraft your unique piece in our studio.

Special Date in Mind?

Should you have a particular date you're aiming for, kindly mention it in the text box during checkout. While we strive for perfection, please understand that we cannot guarantee delivery on that exact date.

Final Touch of Luxury

Please note, all mumbaistockholm jewelry pieces are final sale, embodying our commitment to crafting timeless treasures.